Detalji ponude
Usluga:
All Inclusive
Soba:
Ponuda - The Mirage Resort and Spa *****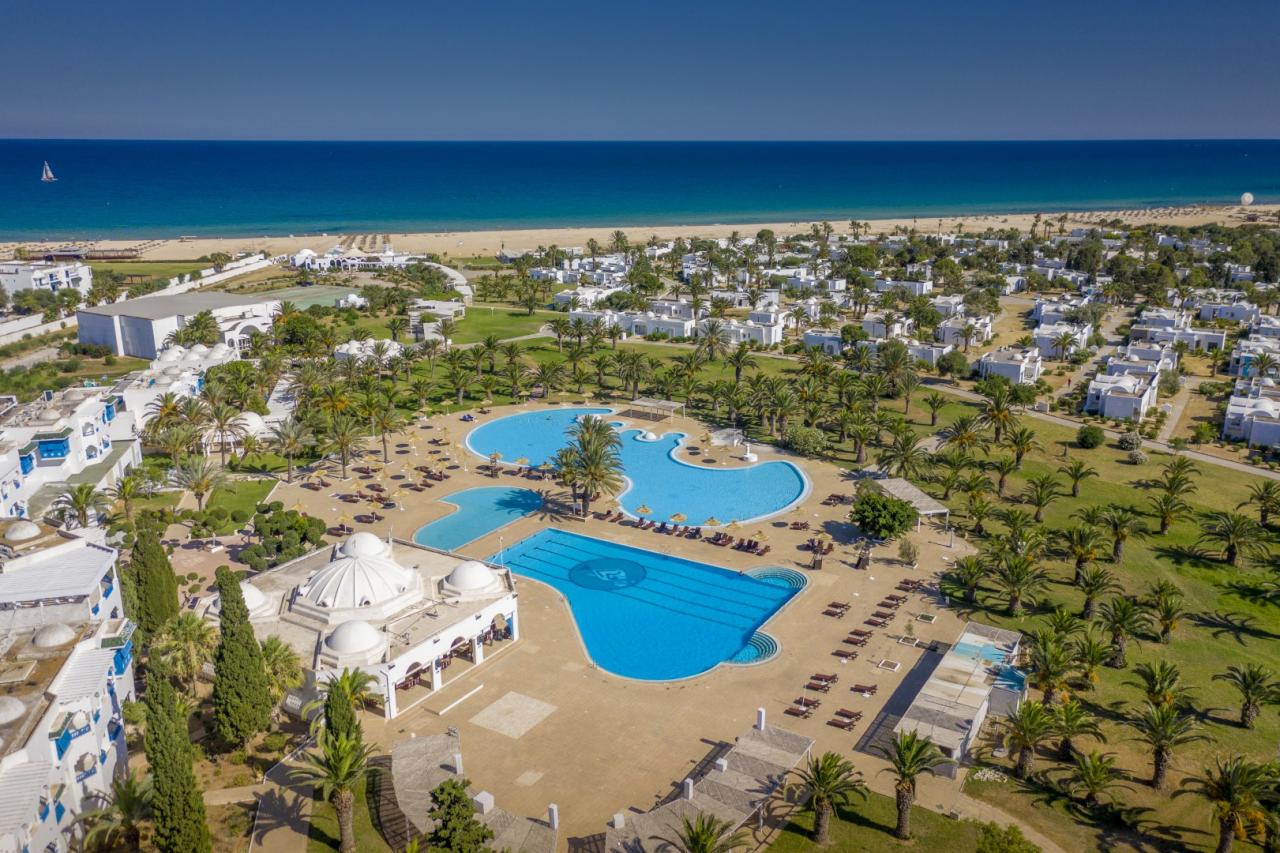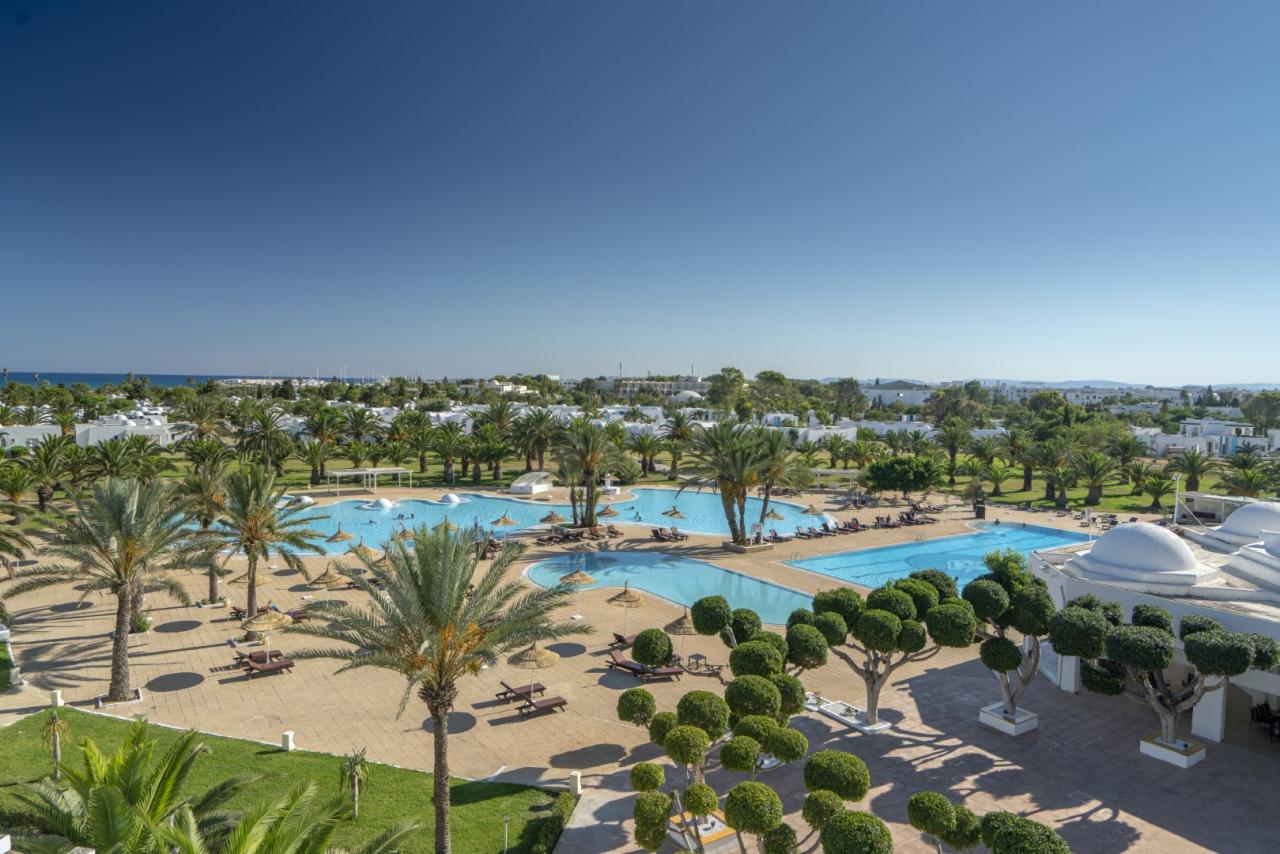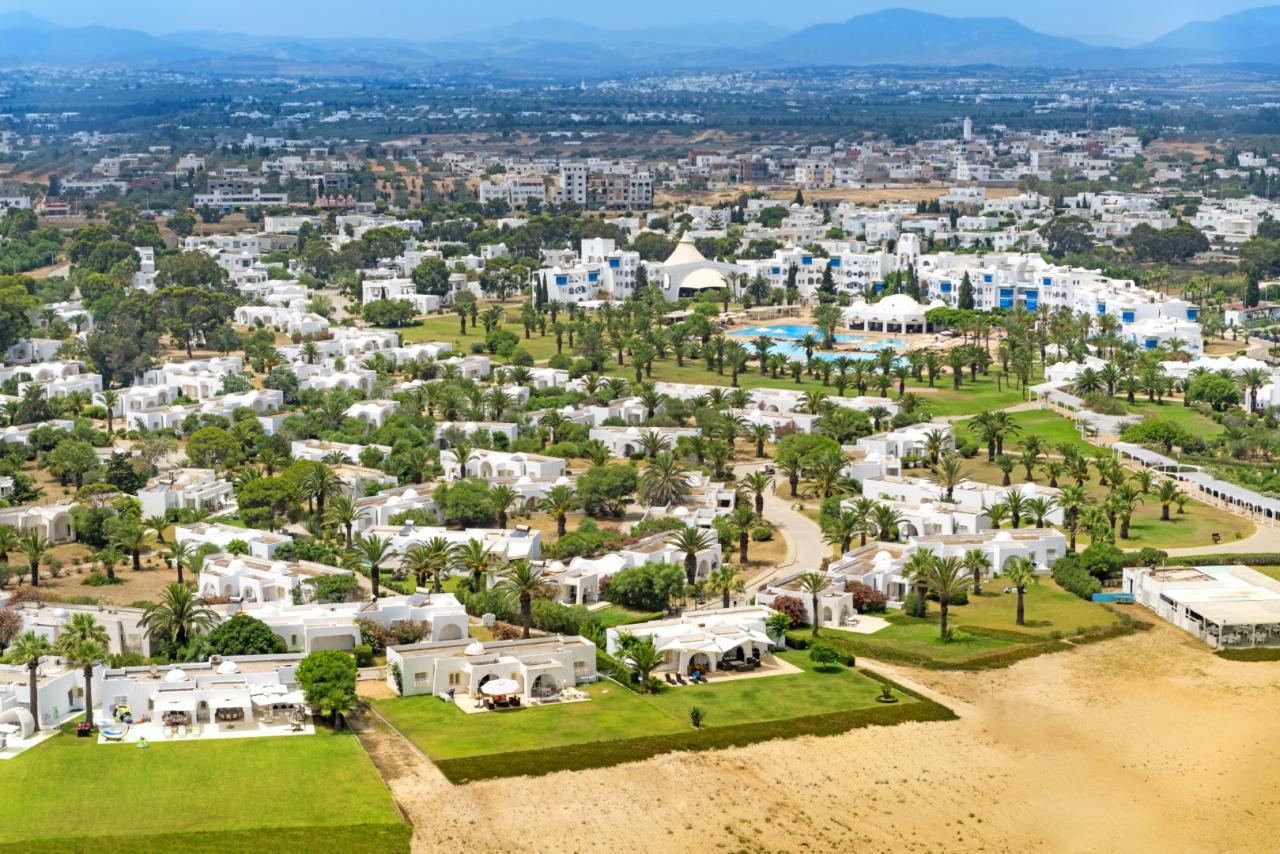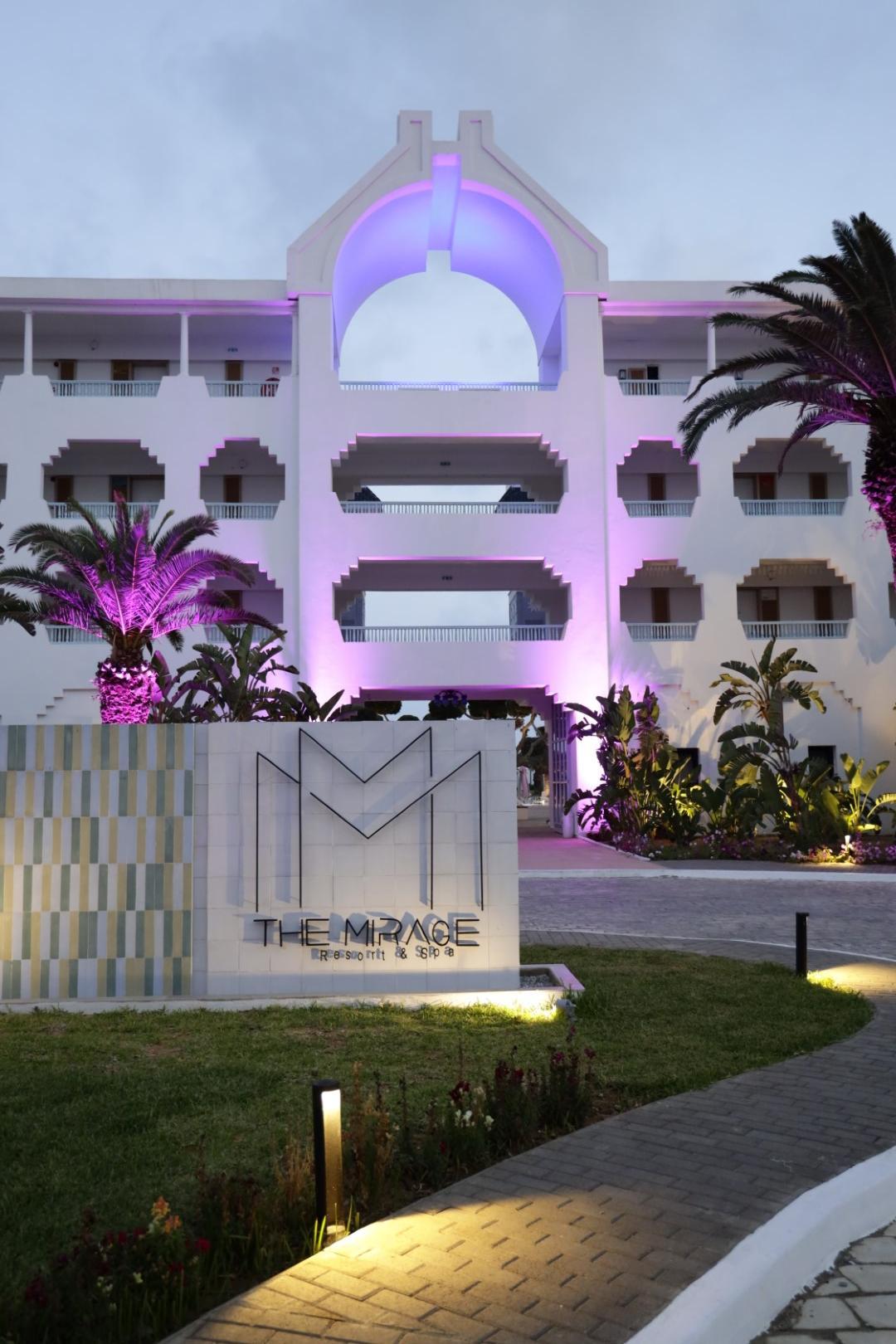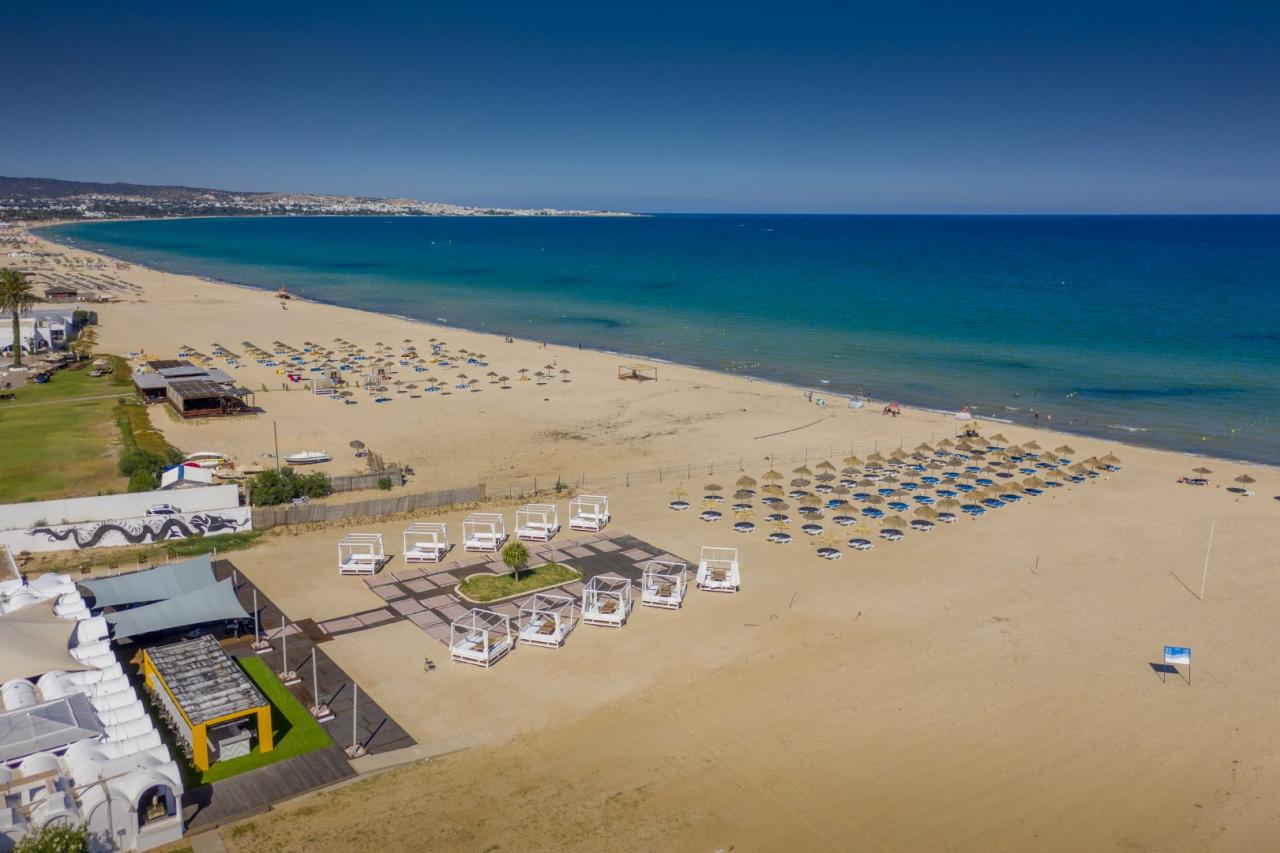 LOKACIJA: 
Hotel se nalazi u blizini marine u Jasmin Hamametu. Aerodrom u Tunisu, Cartage, udaljen je  59 km, a aerodrom u Monastiru 71 km. Grad Hamamet sa čuvenom medinom (starim gradom okruženim zidinama) udaljen je 9 km. Laganom šetnjom može se stići do mnogih restorana, prodavnica i velikog akva parka Cartage Land.
HOTELSKA PONUDA:
Recepcija 24h, glavni restoran, nekoliko barova, a la carte restoran. Hotel se prostire na velikom posedu i poseduje 3 bazena na otvorenom ( jedan dečiji bazen). Fitens centar i mali spa, animaciju, aerobik, stoni tenis, odbojka na plaži. WIFI na recepciji hotela. Mini klub za decu od 4 do 12 godina. 
SMEŠTAJ:
Svih 322 soba su klimatizovane,  kupatilo tuš ili kada WC, satelitsku TV, balkon ili terasa sef, mini bar. U superior sobama mogućnost smeštaja do 5 odraslih uz dete do 12 godina.
PLAŽA:
Privatna Peščana plaža. Ležaljke i suncobrani na bazenu i na plaži se ne naplaćuju, dok je za peškire neophodan depozit.
USLUGA:
All Inclusive prema hotelskim pravilima.
PROGRAM PUTOVANJA
Prvi dan BEOGRAD – Tunis - sastanak putnika na aerodromu ""Nikola Tesla"" kod šaltera agencije SunLine Travel. Poletanje za Tunis. Sletanje na aerodrom i transfer do hotela. Smeštaj. Noćenje.
Drugi do pretposlednjeg dana TUNIS – Boravak u hotelu i korišćenje odabrane usluge iz cenovnika.
Poslednji dan Tunis – BEOGRAD - Transfer do aerodroma. Poletanje aviona za Beograd. Sletanje na aerodrom u Beograd.
U CENU PUTOVANJA JE URAČUNATO

avio prevoz na relaciji Beograd - Tunis – Beograd
transfer na relaciji aerodrom - hotel – aerodrome
aerodromske takse - 89 eura i iznos je podložan promenama do dana polaska na put, a postoji i mogućnost povećanja cene goriva o čemu bi putnici bili blagovremeno obavešteni.
smeštaj u odabranom hotelu na bazi odabrane usluge AI (sve uključeno) ili HB (polupansion)
usluge predstavnika agencije na destinaciji.
U CENU PUTOVANJA NIJE URAČUNATO
tuniška ulazna viza 60TND (oko 20$), plaća se i dobija po sletanju na aerodromu u Tunisu
boravišna taksa 2 tnd za hotele 3* i 3 tnd za hotele 4* i 5* po osobi po danu. Plaćanje je na recepciji hotela (maksimalno se naplaćuje 7 dana taksa).
međunarodno zdravstveno osiguranje, SunLine preporučuje Wienner osiguranje
fakultativni izleti i posete posebne usluge i individualni zahtevi
VAŽNE NAPOMENE
cene za decu (prvo i drugo dete): važe samo u slucaju kada deca dele sobu sa dve odrasle osobe
cena za treću odraslu osobu: važe za 3. i 4. odraslu osobu kada dele sobu sa još dve odrasle osobe
za dete kada deli sobu sa jednom odraslom osobom i kada dvoje dece koriste zasebnu sobu
popusti važe ze decu do 12 godina
dete do 2 godine plaća 20 eur
organizator putovanja ne snosi odgovornost u slučaju bilo kakvih promena vezano za let
od strane avio kompanije ili otkazivanja leta
obzirom da su vremena letova podložna promeni molimo putnike da tačan red letenja provere 24h pre polaska na put
usled promena na monetarnom tržištu Organizator putovanja zadržava pravo korekcije cena
uz ovaj program putovanja i cenovnik važe opšti uslovi putovanja Organizatora putovanja
svi navedeni iznosi su u eur i plaćaju se u dinarskoj protivvrednosti, po srednjem kursu NBS na dan uplate
klijenti su dužni da se upoznaju sa programom i opštim uslovima putovanja Organizatora putovanja i da svojim potpisom na prijavi - obračunu daju saglasnost sa istim.
Važenje pasoša za R. Tunis mora da bude minimum 3 meseca (90 dana) od dana povratka sa putovanja.
Organizator putovanja Sunline Travel d.o.o Beograd, Beogradska 18 MB : 17463977
Licenca kategorije A br OTP 62/2022. od 07.06.2022.
Garancija putovanja za kategoriju licence A br OTP 62/2022 od 07.06.2022. u visini od 100.000,00 evra po bankarskoj garanciji br 265 - 60 - 16269 - 61 od 08.06.2021. (aneks garancije od 01.06.2022.) davaoca garancije Raiffeisen banka AD
Primalac bankarske garancije i davalac saglasnosti je Nacionalna asocijacija turističkih agencija PU "YUTA", Beograd, ul. Kondina br. 14, po Ugovoru o garanciji putovanja i saglasnosti za izdavanje bankarske garancije broj 011 /2023 od 14.03. 2023.god.
Sunline Travel prodajna mesta
Sunline Travel Beograd
Beogradska 18, ulaz iz Njegoševe 11000 Beograd
Tel. & Fax: (+381) 11 2443-000, 3285-688, 3285-988
email: info@sunline.rs
Novi Beograd YUBC
Movimondo DOO
YUBC Bulevar Mihajla Pupina 10a,lok.13
Tel. (+381) 11 311 8790, 311 -8792, 069 3118 790
Novi Beograd - Belville
Mipego DOO
Đorđa Stanojevića 11a / Lok. 3
Tel. (+381) 11 428 02 56
Novi Sad
Putopis
Cara Dušana 57
Tel. (+381) 21 474 0868